Best Bluehost WordPress hosting 2020
Hello readers. If you are planning to buy the starter Bluehost package, I will recommend grabbing Plus package as the price difference is minimal and in the future, if you want to host more than one website, you do not have to spend money on your web hosting. The below link is a special discounted link to save money.
Grab Your Bluehost Shared Hosting Package (with this link Get free Domain )
There are three categories here.
Basic Package


Plus package (a Most popular one)


Prime package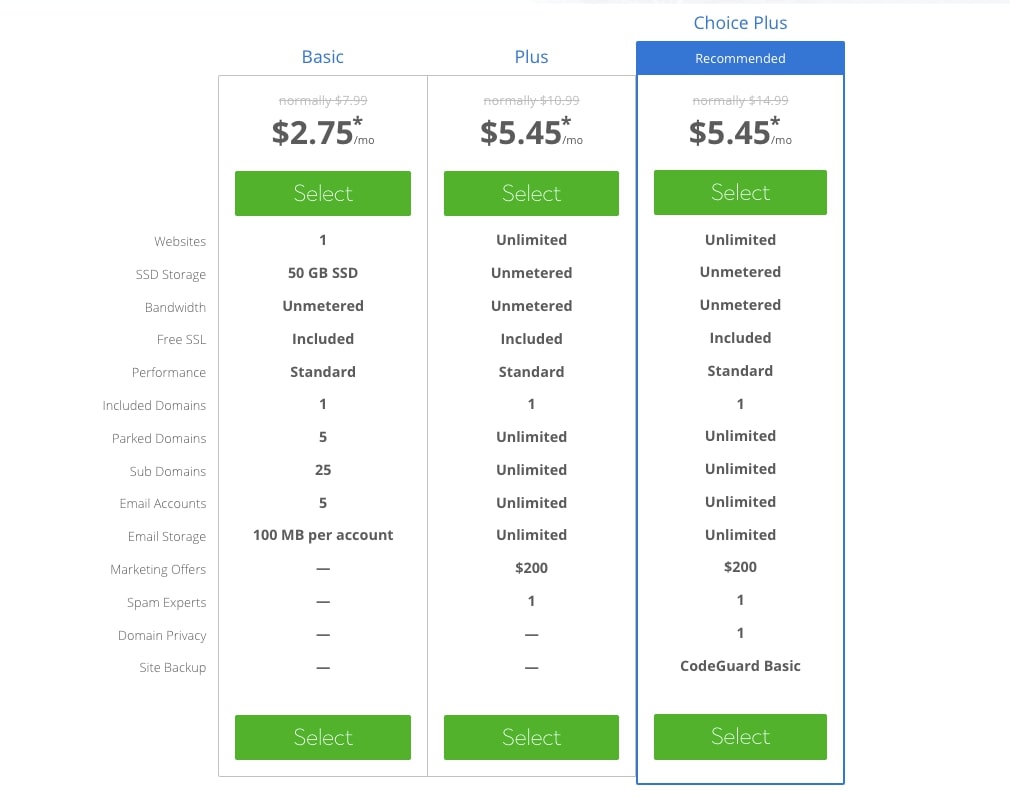 Basic Package
: This is the smallest and cheapest shared hosting package that you can buy from Bluehost. This is indeed a good package that is a feature-rich and costs only $2.75/month for 3 years package. This package allows you to host one website and this is one reason I recommend my readers for Plus package, as they allow to host multiple websites on your hosting.
Starter package offers 100Gb bandwidth/month which is more than enough for you to run your website on shared hosting. The starter package does not come with Cloudflare CDN offered by Bluehost hosting, but you can always directly signup for Cloudflare and integrate free CDN. This will help you to reduce the bandwidth of your Bluehost hosting account to a great extent.
Plus package (a Most popular one)
: This is my favorite and most popular package on Bluehost. Pro package is featured rich and offers everything which starter package offers+unlimited domain hosting+free marketing coupons worth $200 + free CDN.
These marketing coupons are usually free Adwords Coupon, Facebook Ads coupon which you can use to market your website. This package also comes with 1 free domain,(top-level domain like .com .in ) which will save extra money for you.
The price for this package is $5.45/month with this discount link (Usually $10.99/month).
If you were looking for one recommendation from me, I would recommend a plus package for you.
As this is value for money and you should consider buying it for a minimum of 2 & 3 years term to save a lot on your hosting money.
Also, Read
What are the recommended best Web hosting for WordPress
Prime package:
This is another package, which I usually don't recommend. This package only offers free who.is guard & cost almost the same as the plus package.
This package is targeted to your businesses that are hosting their site on Bluehost shared hosting and are looking for extra features. Do yourself a favor & pick plus package.
Here is my own suggestion for you to quickly pick the right hosting package for you:
1.Runningonly1site: Pick the Basic Package
1. Running more than 1 site: Pick Plus package(Recommended)
1.Need SSL and dedicated I.P: PickPrime
All package buy with discounts click here
A guide to Bluehost Shared Hosting packages
Reviewed by
Pankaj Prajapati
on
May 26, 2020
Rating: