Google Removes AdSense Ad Limit Policy: Reasons Behind the Change
Today's post is a piece of good news for all those people, who use Google AdSense to earn money from their blog or website(Google Removes AdSense Ad Limit Policy).
Until a few days ago, according to the policies of AdSense (Google Removes AdSense Ad Limit Policy), a common AdSense publisher is more and more on a page on their blog or website:
3 Visual + Textual Ad Units
3 Text Link Ad Units
Could put 2 Search Ad Units
Which was a hassle for many websites to make good revenue from AdSense?
As such, there are many sites that have a lot of content and they have a lot of space on every single page to display ads, even many times more than required.
But until the policy of AdSense does not allow, till then no one could display more ads on their website or blog than the number fixed in their terms.
than now you can display as many ads as you want as long as it is displayed in a natural and genuine way.
But now some important changes have been made in the Google AdSense policy. Let us know about these policy changes.
Terms Before and After AdSense Policy Change
Two screenshots are given below. The first screenshot is of the old policy of AdSense and the second screenshot is of the new policy, in which its name is: "Valuable Inventory"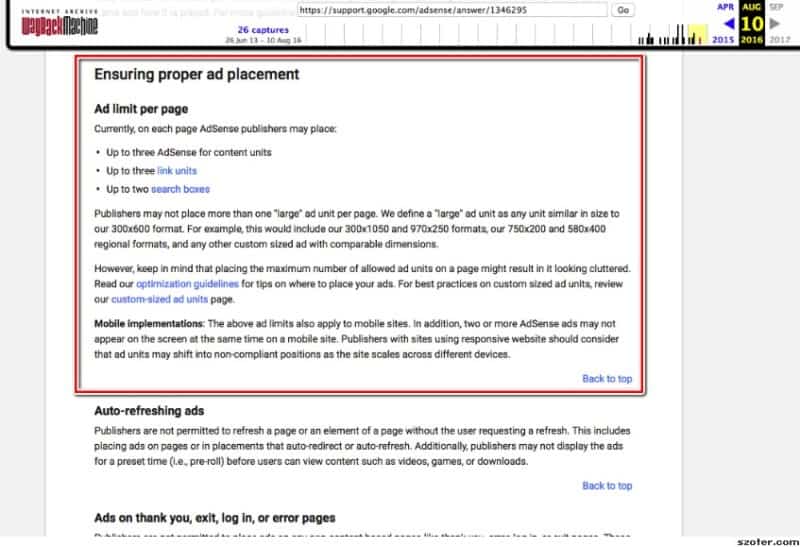 Briefly about the changes made
How you can place more than 3 ads on any webpage.
You can now place more than one large Ad Unit (> 300 × 600) on a webpage.
Still, this policy allows only one unit of 320 × 100 above the fold in mobile. Yes, but there is no limit under the fold.
Conclusion
Now as under the new policy, you can place as many ads as you want, it does not mean that you fill your entire webpage with ads.
If this happens, they have every right to ban your Google AdSense account. So put as many ads as is good for you and your readers' user-experience