How to Embed Google Docs in WordPress Posts and Pages?
Do you want to add Google Docs directly to the post or page of your WordPress blog?
If your answer is yes, or you are not sure about it yet, then keep reading this article, because today you will learn about a very good thing to do with WordPress in this article.
Step By Step Guide to Add Google Docs to WordPress
Note: In this tutorial, we will embed a PDF document of Google Docs in WordPress, however, you can also insert any type of Google Docs like Word Document or Spreadsheet, etc.
Step 1: First of all you have to install WP Plugin named Google Doc Embedder.
Steps To Add The Google Doc Embedder WP Plugin
First, you will need to install the plugin on your WordPress dashboard.
Go to your WordPress dashboard >> Plugins >> Add New
Type "Google Doc Embedder" in the search box.
Once you do that, just install and activate the plugin.
Install and activate the plugin properly. For help in this regard, you can read our article below:
Step 2: Now open the post or page in which you want to embed Google Doc.
Step 3: Just like you upload any normal image file by clicking the option of Add Media, you have to upload your Google Doc.
As soon as the file is uploaded, you have to add it to the post by clicking on the button of "Insert Into Post", your Google Doc file will be automatically added to an embedded form.
Now you can add all the remaining content to the post or you can publish it like any other normal post or page.
Your page or post in the embedded form will look something like this:
You can adjust the height and width of any embedded document by going to the plugin's General Settings.
You can also prevent your Google Doc file from being downloaded. For this, you have to go to the profile options of this plugin.
Simply go to its Profile Tab and make changes there.
You have to change the setting from "default" to "max-doc-security" from Parent dropdown. By downloading it, the file can be saved.
Advanced options include "insert shortcode" option, media file support and error handling, etc. which are by default turned off.
An option of event tracking has also been given. For this, it is necessary to have a Google Analytics code on your website.
The Google Doc Embedder plugin generates a shortcode that instead of showing the link to the Google Doc file, shows the file directly.
If you upload the file without using this plugin, it will show you only the link of the file like the screenshot below.
In this case, the user will feel an extra step that he will have to click on this link first, and then he will be able to access the PDF. But this plugin reduces the effort of your users.
So in this way, you can easily embed any type of file of Google docs on any page or post of WordPress blog or website.
How to embed Google Docs on WordPress.com or other Platforms?
You can embed Google docs on any other platform. There are 4 steps for that.
Open Google Doc, in sharing options, open embed.
Click on the Publish button there and then copy the embed code.
After this, paste this code wherever you want Google Doc to be displayed.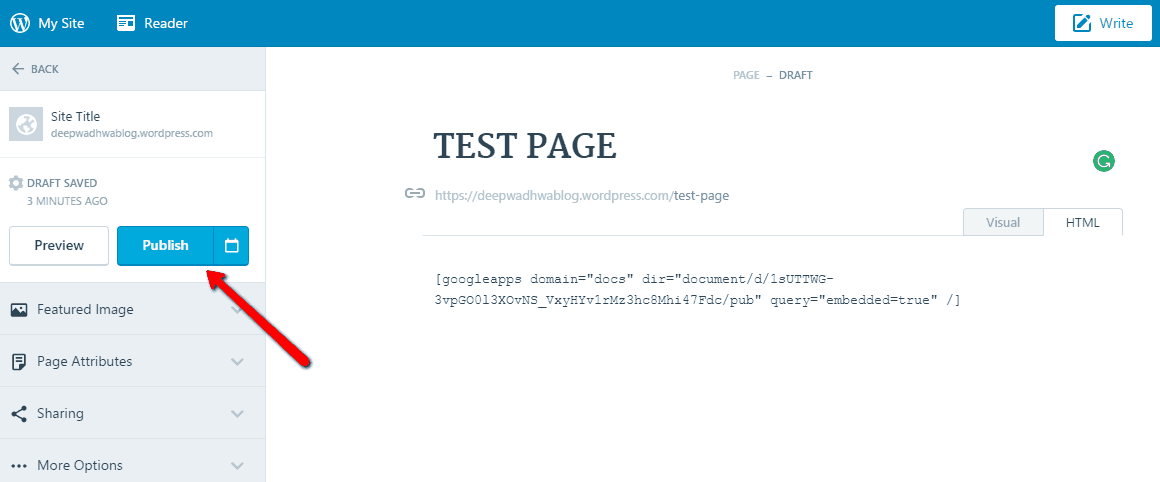 After adding this code to WordPress.com's blog, the screenshot of the result page that came out is also given below: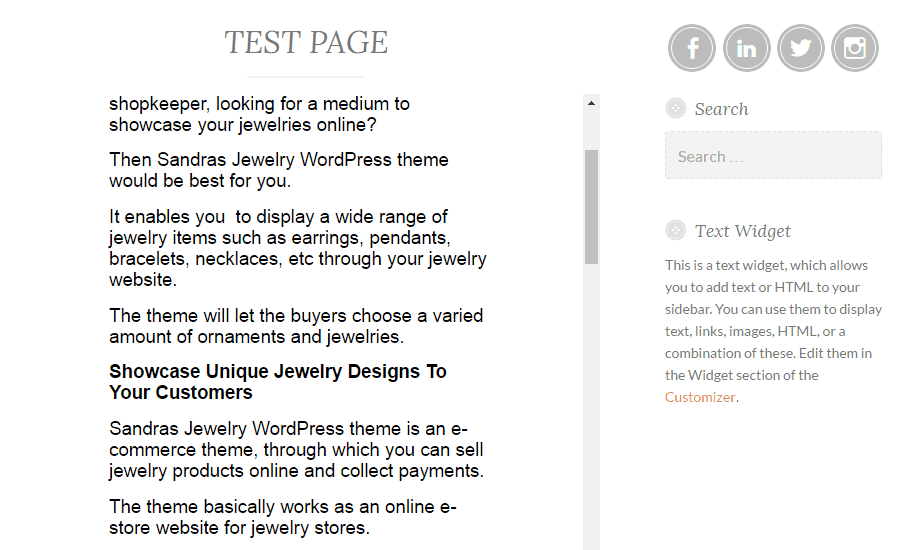 ---
Subscribe to keep reading more similar informational posts and to get notifications about new blog posts.
must read:
Show your happiness and excitement about our post, please share this post on social networks such as Facebook, Google+ and Twitter, etc.